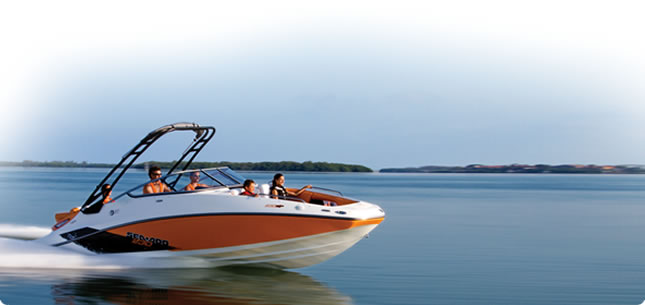 With the spring thaw right around the corner, now is the time to take care of your Minnesota boat repairs and any boat restoration work that needs to be done. Whatever type of repairs or renovations your boat needs right now, you can depend on our wide range of expert repair services to have you back on the water. At Anchor Marine Repair, our boat repair specialists have a combined repair and restoration experience of over 45 years and are able to provide the most diverse range of boat repair services in the Midwest. After this long winter, we know that you're just about ready to get your boat back into the lake.
Boat Repair & Restoration Services In Minnesota And Wisconsin
Located near Lake Minnetonka, at Anchor Marine Repair, we service all types of boats in our state of the art 10,000 square foot facility in Delano, MN. Our service area includes Central MN, Western Wisconsin, and Lake Minnetonka, but our reputation brings customers from even further away.
We Are Committed To Providing Excellent Customer Service
With our Delivery service, there's really no excuse to not get your annual boat maintenance or repairs done. Because not everyone has the ability or the time to bring in their boat for repairs, if you are located of the Minneapolis/St Paul area, we will gladly offer our pickup and delivery service. Let us come to your location and bring your boat to our facility for any necessary repairs. Once the work is finished, we will deliver, at no cost to you, your boat right in time to get back on the lake!
Qualified And Experienced Boat Repair Technicians
As the trusted experts in boat repair in the Midwest, we provide a number of expert services from total restorations to boat collision repair and boat upholstery repair. Other services include propeller repairs, trailer repairs, boat windshield repair and replacement, and transom repair. We are the expert repair facility for all types of boats such as:
Yacht Repair
Ranger Boat Repair
Aluminum Boat Repair
Lund Boat Repair
Because our technicians are highly skilled, we're able to provide our boat repair services to a wide variety of customers. Contact us with your boat repair or renovation questions to find out more.
Your Free Estimate For Boat Repairs and Renovations
For expert boat repair, renovation, and refurbishing in the Minneapolis/St Paul area, come to Anchor Marine Repair where our expert technicians will have you back on the water just in time for the Spring thaw. Call us at (763) 972-3540 or send us an email at service@anchormarinerepair.com for more information about our boat repair and restoration services in St Paul MN.