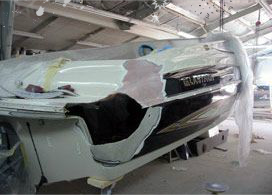 Can you believe December is already here? The first snow in Minnesota has come and gone, and another snowstorm is likely on the way. So it may be hard for you to understand the importance of getting your boat repaired right now. Fortunately, we are here to tell you that if you are feeling this way, you are crazy! Now is the best time to call up Anchor Marine Repair and get whatever you need repaired on your boat fixed today!
Why Winter Repairs are the Best!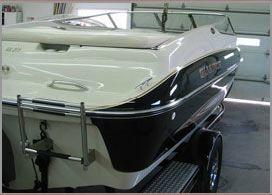 If you own a boat, it's no secret that the winter time is not your favorite season of the year. No, you want to be out on the water with the sun on your skin and the nose of your boat pointed to the sky. Anchor Marine Repair understands that. We want your boat ready to go for boating season! So, to guarantee that your boat will be in tip top shape during the first warm day of spring, take it to Anchor Marine Repair now!
Better Than Pre-accident Condition
We don't just go around saying we are the best because we are full of ourselves. We have earned the right to say that we are the #1 repair shop for storm and collision damage repair! How have we earned that right? Our team of professionals have over 45 years of combined experience in boat repair, renovation and refurbishing. Our repair crew loves what they do and we are proud of the work we complete to get your boat looking better than its pre-accident condition. We stay abreast on the most current boat renovation and refurbishing techniques and we only use the finest boat repair products on the market today. Why do we do this? Because we care about our customers! We want you to get your boat back in time for the beginning of boating season!
Boat Repair
We offer hundreds of different repair services. Whether you have a yacht or a small aluminum boat, we can repair it. Our repair technicians specialize in these types of boating repairs:
Structural boat damage.
Wood floor refinishing.
Transom replacement.
Top replacement.
New upholstery.
Leaking rivet repair.
Boat trailer repair.
If your boat is damaged in a storm or accident, Anchor Marine Repair is the #1 place to call in Minnesota! We offer pickup and delivery to anyone. So whether you need new upholstery or have structural damage that needs fixing, Anchor Marine Repair is the one stop shop for all your boating needs. Call us today at 763-972-3540 and hear about all we have to offer!