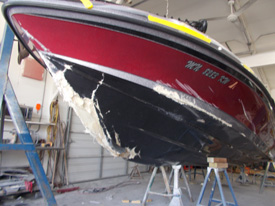 "A ship is safe in harbor, but that's not what ships are for."
While the creator of this quote is unknown, it's words couldn't ring more true for any boat lover. Boats are meant to be out on the water! They are meant to do so many things…but they are not meant to sit at a marina rotting away. If your boat is broken or damaged and you are looking for an experienced boat repair crew to make it good as new, look no further than Anchor Marine Repair. Specializing in marine repair, our professionals serve all of Lake Minnetonka, MN and its surrounding areas. Whether you are needing a quality repair, renovation, or refinishing of your boat, we have the right skill set to do it all!
Our Professional Boat Mechanics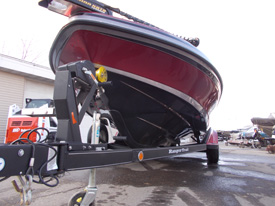 We aren't going to lie, boats are our thing. We live and breathe boats! So much so, that we only hire technicians that feel the same way. We offer our customers a combined 45 years of boat repair, renovation, and refurbishing experience and are committed to staying up to date with the latest technologies and techniques so that we can serve our customers as quickly as possible. We offer quality repairs that leave your boat looking good as new. So much so, our goal is to leave your boat better than pre-accident condition.
We make it as easy as possible to accommodate your needs. We have two large buildings that offer 10,000 square feet of workspace for all types of boats, large and small. If your boat is in need of marine repair but you are unable to bring it from Lake Minnetonka, don't worry, we can come to you! We offer pick up and delivery on any boat located of the Minneapolis and St. Paul area.
Quality Boat Repairs
The last thing we want is to take time away from you and your boating season. Our experienced boat repair crew works hard and fast to get you back on the water as soon as possible. Some of the repairs we specialize in include:
Structural boat damage
Wood floor refinishing
Top replacement
New upholstery
Leaking rivet repairs
So if your boat is sitting at the marina or harbor because it needs some work, don't let it sit there any longer, that's not where it belongs! Serving the Lake Minnetonka, MN area, call Anchor Marine today! Give us a call at 763-972-3540 and we'll get your boat looking good as new!