Boat Insurance Repair Shop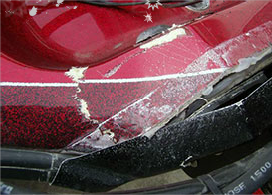 You know that thing that you keep in your glove box but rarely look at? Yep, it's your insurance card and all you have to do is find those magic numbers and we are in business! We are an insurance approved boat repair shop that your insurance company will trust to fix your boat and get you back on the water in no time at all. As a boat insurance repair shop, we only offer quality repairs for your beloved boat. We understand that your boat was a large investment and we want to make sure it keeps that value! We are the number one storm and collision damage boat repair and restoration shop around, which is why we will work with just about every insurance company out there. Although we are considered a boat insurance repair shop, we understand that you are, most importantly, our customer.
Insurance Approved Boat Repair Shop Services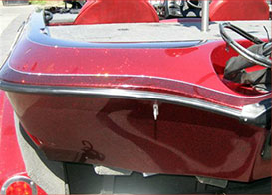 Our professionals here at Anchor Marine Repair are excellent at what they do. Insurance companies love us because we offer unbeatable prices and a vast amount of knowledge when it comes to boat repairs. Customers love us because the quality of our repairs are unbeatable. We restore boats so that they are better than their pre-accident condition. Services that we currently offer include:
Fiberglass boat repair
Aluminum boat repair
Metal flake/Poly flake boat repair
Boat refinishing
Boat collision repair
Boat insurance claim repair
Wood floor and transom replacement
Mercruiser lower unit repair
Prop repair
Boat upholstery replacement
Boat trailer repair
In a hurry to get back on the water? We make it easy! We offer both service pickup and delivery of the Minneapolis/St. Paul area. If your damage is covered by insurance, we work directly with your provider to help move the process along at a faster pace. We also have great relationships with our vendors, ensuring that all of the parts needed for your repair are brought to us in a timely manner.
No matter what brings you in, Anchor Marine Repair can help get you out and back on the water as quickly as possible. For more information about our boat insurance repair shop in Delano, MN, call Anchor Marine Repair today at 763-972-3540 or email us at