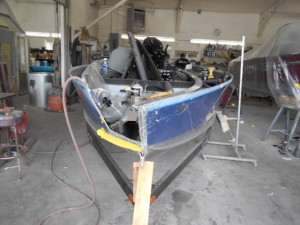 Anchor Marine Repair Shop is located in Minneapolis Minnesota and provides Minnesota, Western Wisconsin, Northern Iowa and Eastern North and South Dakotas with boat repairs. We provide pick-up and drop off service for boat repairs.
Being Minnesota's premier boat repair shop we offer the best service in the industry. We are the solution to all of your boat needs. We have the top of the line boat repair service and offer everything from repair, renovation and refurbishing. Serving primarily the Lake Minnetonka and Central Minnesota areas, we also serve all the way to Fargo, Sioux Falls and Des Moines, Iowa. We have a 1000 square foot shop and have the best technicians, equipment and facilities you could ask for. We offer Boat Repairs for:
● Structural boat damage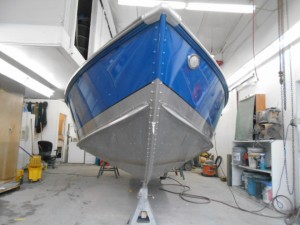 ● Wood floor refinishing
● Transom replacement
● Top replacement
● New upholstery
● Leaking rivet repair
● Boat trailer repair
Anchor Marine understands the passion for boats and enjoying the time on the water and that is why we decided to open a boat repair shop. As the summers are short to enjoy world renowned fishing, sport boating and some great leisure time on the river or lakes, we understand the pressing need to get your boats in the best shape, or just in usable shape so you can get back on the river. All of our repairs are the best in the industry and we guarantee that you will be happy with the end results.
We also work with insurance companies if you have a damaged boat that needs repairs. We understand that you are our client and not the insurance company and we work with our clients to make sure that their experience is positive and painless. We also understand the passion for boating and treat your boat as if it were our own.
If your boat is important to you, call the boat repair, renovation and refurbishing experts at Anchor Marine Repair. You will be impressed by our passion, pleased with our work, and surprised at our affordability. We are here for you and want to put a smile on your face when you work with us. Get ready for the summer and get your boat in shape to have another great beautiful year on the lakes and rivers, and don't let the distance to the shop stop you, remember we pick up and drop off boats to make the process as simple as possible.
Estimates and consultations are always free so call us today!