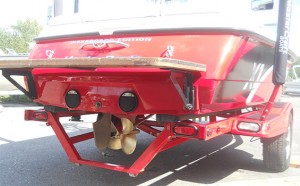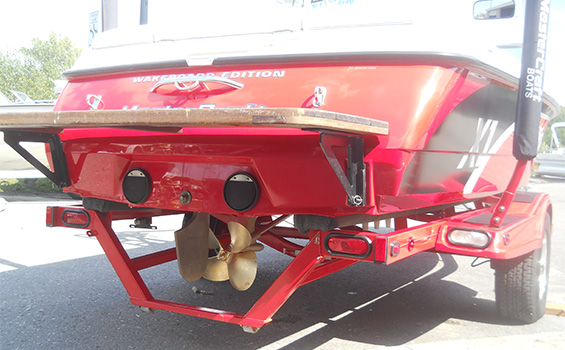 Being the land of 10,000 lakes, (actually more than 14,000), Minnesotans love their boats, lakes and the great outdoors. Enduring the cold harsh winters, it is no wonder we love to get outside and enjoy a day at the beach, catching walleye, trout, bass, visiting friends at the cabin, enjoying a slow ride down the Mississippi. Whatever your calling to the water may be, it should be a time that your boat brings you the enjoyment that you seek.
Your boating experiences should be not only enjoyable, but convenient. Boats require planned, preventative maintenance as well as the occasional quick service call that saves a weekend or vacation. Whether it is the preventative routine maintenance that is scheduled to keep your boat looking good and running great, or an urgent repair to get you back on the water as fast as possible, Anchor Marine Repair of Minnesota will provide professional boat service, promptly delivered.
Propeller Repair, Minnesota
Anchor Marine Repair is rated as Minneapolis's #1, boat repair shop, and has locations spanning across Minnesota, Wisconsin and the famous Lake Minnetonka. You will receive expert guidance and properly completed boat repairs and maintenance, from a team with over 45 years of boat repair, renovation and refurbishing experience. Anchor Marine Repair specializes in fiberglass repair, metal flake repair, and aluminum boat repair for collision, structural, and storm damaged boats.
Remember that choosing someone to repair your boat is extremely important. Propellers are a precisely engineered and machined part on your boat. Our shop takes the time and uses the appropriate equipment to repair your propeller right, the first time. As the proper repair of propellers is a craft, it takes a skilled technician to do the job right.
Don't let a damaged prop shorten our already short boating season here in Minnesota. At Anchor Marine Repair, all our staff is trained, well experienced, and are avid boaters themselves. Understanding the love of boating helps us repair propellers in the best way. Also, we specialize in bringing propellers back to original factory specification. From small sailboats propellers to commercial fishing boats and yachts we have the experience and the manpower to undergo any project to optimize your boat's performance.
Free Estimates, Boat Repair Pick up, MN
We offer free estimates and consultations, and as a service to our customers, we pick up and deliver from your dock, home or marina. Give us a call today at 763-972-3540, or email service@anchormarinerepair.com.