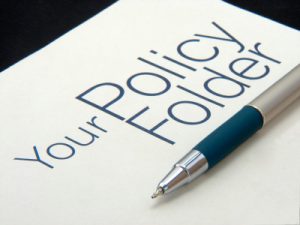 Anyone who is a fan of the movie Blind Side has learned that one of the first priority payments made each year is to the insurance company. Boat owners pay for insurance benefits to cover areas like boating collisions and storm damage to all types of boats and personal watercraft. If the unfortunate happens and you are left with a damaged boat in need of fast, high quality repair work, Anchor Marine Repair is the place to go. Having an experienced team of insurance approved boat repair experts and claims specialists working on your behalf can make the entire insurance claims and restoration process run smoothly. Your boat can be restored to prior condition or even better so that you can get back out on the water as quickly and cost effectively as possible.
Boat Repair Insurance Coverage
Not all boating insurance is created equal. Different insurance companies offer different types of coverage for different types of boats. Submitting an insurance claim to repair accidental damage to a pontoon boat, bass boat, powerboat, prop or trailer can be a confusing and time consuming process. If you prefer, Anchor Marine Repair can work directly with your boat insurance provider to determine what types of repairs are covered by your individual boat insurance policy. We can assist with the claims process as well as advocate on your side to make sure you receive all the benefits included in your comprehensive, liability or consequential damage coverage policy for your boat.
Damages Covered by Boating Insurance
When Anchor Marine Repair says that we can fix just about all types of boats we mean it. As a respected insurance approved boat repair shop, Anchor Marine Repair can tackle boat damages occurring due to a collision on the water, while being stored or being towed. Storm damages are another type of repair and restoration work that may be covered by your boating insurance provider. Some boat insurance coverage includes consequential losses that may be caused by a mechanical breakdown or wear and tear. You may want to review your boat insurance policy to see if your policy covers the following situations:
• Boat Collision on Water
• Storm Damaged Boat Repair
• Boat Damage while being Towed
• Damages to Boat as it is being Stored
• Sinking due to Mechanical Breakdown
• Damaged Marine Propeller
• Boat Upholstery Replacement
• Mistakes Made when Winterizing Boat
• Boat Trailer Physical Damage
• Metal Flake or Poly Flake Repair
Storm and Collision Damage Boat Repair Experts
Insurance companies know that Anchor Marine Repair is staffed with knowledgeable experts in boat repair work. Our numerous satisfied customers are also aware of how easy it is to get a storm damaged or collision damaged boat restored with the expertise and professionalism provided by our experienced team of boat lovers. We can provide you with an estimate for repairing damages caused by an accident, weather event or structural problem and work directly with your insurance company to provide the best possible results as fast as possible.
Call Anchor Marine Repair today for a Free Estimate and Consultation on Insurance Approved Boat Repair Services at: (763) 972-3540.