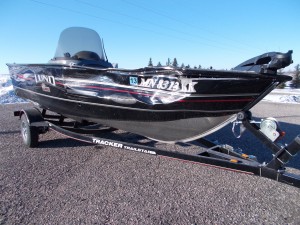 You never want your boat to be out of commission…especially this time of year. But, things happen over the winter, while your boat is docked, maybe it sustained weather damage over the winter or was in a minor collision. No matter what the cause, you want to get your boat professionally repaired and back on the water quickly and without spending a fortune. Anchor Marine Repair is the #1 boat repair shop in the entire Minneapolis, MN area and understands how much you love your boat and the water. In fact, each member of our team has decades of experience repairing boats and has a love for the work.
What helps Anchor Marine Repair stand out from other boat repair stops in the US?
● Insurance approved boat repair: Our customer service team will work directly with your insurance company to ensure that you get the best possible coverage for your repair. We are actually often recommended as an insurance approved boat repair shop, so you can be confident in our work. We will restore your boat to pre-accident condition.
● Comprehensive repair and renovation: Anchor Marine Repair can complete a wide variety of repairs and renovations including aluminum boat repair, metal flake repair, fiberglass boat repair, boat trailer repair, new upholstery, wood floor and transom replacement and much more.
● Unmatched customer service and knowledgeable personnel: Each member of our team brings at least 10 years or more of experience, and together we offer our customers a combined 45 years of boat repair, renovation and refurbishing experience.
● Pickup and delivery services: We offer pick up or delivery service from your home, a dock or a marina.
● State of the art facility: With 10,000 square feet of working space, our two spray booths (42' and 48') give you the fastest turnaround time available, and allow us to get your boat back on the water in no time at all.
#1 Boat Repair Shop, Minnesota, MN
If your boat has been damaged and you need it repaired this season, call the team at Anchor Marine Repair at 763-972-3540. As the top boat repair shop in the area for storm damage and collision work, we will get your boat back on the water in no time! We can also help you file your claim with your insurance company, answer questions about the process and always provide consistent information and pricing for our customers.