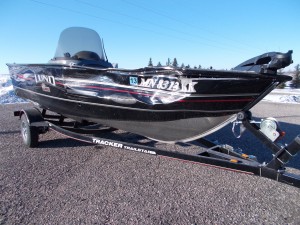 Your boat is one of your largest investments and not being able to use it when you want can be frustrating. If your boat has been damaged or is not water ready for the season, the team at Anchor Marine Repair can help. We are a one-stop shop for all of your boating needs and specialize in fiberglass repair, metal flake repair, and aluminum boat repair for boats that have structural damage from a collision or a storm. Our staff has a passion for boats that rival many of our customers. This is why they got into the business and why they have stayed at Anchor Marine Repair. Every single one of our current technicians has been a part of our team for more than a decade! This experience, skill and passion benefits our customers directly.
In addition to our experienced staff, here are a few of the things that help us stand out from the competition:
●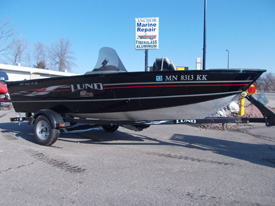 Large Boat Shop: We have two buildings that have a combined 10,000 square feet of workspace. This space includes a 42 and 48 foot spray booth. This gives us the flexibility to work on boats as large as 38 feet in length.
● High quality products: We only use state of the art, highest quality products for our repairs so that you can be confident that your boat will be stronger and more durable than when you brought it into our shop in the first place.
● Pick-up and delivery service: We understand the hassle of getting your boat into a repair shop, so we offer pick and delivery from your home or dock within 250 miles.
● Excellent customer service: We understand how much you love your boat, and we strive to repair it and get it back to you in better shape than it was before the accident. Our staff will communicate clearly with you, answer your questions and offer you fair pricing.
● Boat Restoration: In addition to repairing damage after a storm or collision, we can also complete restoration services. If you are looking to make some improvements to your boat, we can help you with that as well.
Anchor Marine Repair can complete all of your boat repairs – large or small and get you back out on the water as soon as possible. For more information about our boat repair or restoration services, give us a call today at 763-972-3540 or email service@anchormarinerepair.com