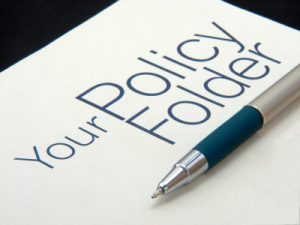 Unfortunately, there is no guaranteed way to ensure that you don't have a boating accident. As precious as our boats are, we don't want to leave their repairs up to chance. Boating insurance is an important aspect of owning a boat. Having boating insurance should bring you a piece of comfort. It should not stress you out. So, when the inevitable does occur and your boat is in need of repair, our job here at Anchor Marine Repair is to make the entire process as simple as possible. We are more than happy to assist you in the claims process, and we will work with just about every company out there to get your boat repaired and back in the water once again.
The REAL Customer
First and foremost, our job at Anchor Marine Repair is to make our customers happy. This means that when an accident occurs and your boat is in need of repair, we are not losing sight of who the customer is, you. Our job at Anchor Marine Repair is to be your best advocate in getting the appropriate amount of money that it will take to repair and restore your boat better than pre-accident condition. This starts by doing a complete and thorough assessment of the boat. Allowing us the time to assess the damage and appraise the cost of repair will mean that we can then turn around and advocate for your boat with your insurance adjuster. We go as far as showing them the damage ourselves and explaining to them the cost to repair it. Working with your insurance company does not mean we work for the insurance company. It simply means that we will advocate for your best interests regarding your boat.
Rated #1 In Storm And Collision Repair
Once we are able to get the financials that you need for the repair, it is nice to know that you have quality professionals repairing your boat to exceed all repair standards. Afterall, you want to make sure the value of your investment is not then diminished through poor quality repairs. Our team has been rated number one in storm and collision damage repair. We do this by paying attention to even the smallest of details. Our repair technicians have a combined experience of over 40 years and our skill remains untouched by any other competitors.
If you have been in a boating accident or your boat happened to be damaged from a storm, it's time to call Anchor Marine Repair and let us help you. Offering boating insurance repairs to all of our customers, contact us today at (763) 972-3540 or send us an email at service@anchormarinerepair.com.