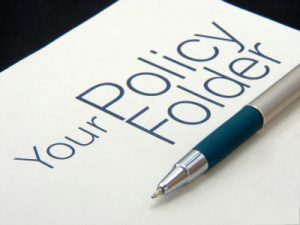 While many experienced boat owners may not want to admit it, accidents happen from time to time. If you have damages due to a boat collision, Anchor Marine Repair is here to help! We've helped owners deal with all types of collision repairs and aim to restore watercraft to pre-collision conditions by using our state-of-the-art repair facility.
With more than 45 years of combined boat collision repair experience, the team of professionals at Anchor Marine can handle all types of collision damage. Common insurance-approved repair services that Anchor Marine handles include fiberglass and aluminum repairs, metal/poly flake repairs, wood floor and transom repairs, chair reupholstering services, boat refinishing, and more.
Boat Collision Insurance Claims Made Easy
Dealing with any insurance company is stressful. There are so many T's to cross, and I's to dot – lots of paperwork must be filed accurately and in a timely fashion to ensure a successful payout. A partnership with our dedicated team will prove to come in handy. The staff at Anchor Marine works with all insurance providers and has strong relationships with many regional marine insurance providers. As your advocate, we will work to identify and address all damages, the end goal being to help you navigate the process and ensure all repair work is all covered by your insurance provider as quickly as possible.
Experienced Marine Repair Technicians
The repair techs at Anchor Marine Repair have nearly 50 years of service, collectively. Each technician has been in the marine repair industry and honing their skills for 10+ years. Leveraging all this experience, combined with the latest technologies in repair equipment at a state-of-the-art repair facility, you can be rest assured that your watercraft will be restored to all its original glory, and then some!
The repair and restoration experts at Anchor Marine can handle the repair or replacement of just about everything on board your watercraft. The only exception, currently, is that we are not performing any mechanical/engine repairs. While in the shop, it may be a good time to consider replacing or upgrading some of the items on your boat that may simply be worn out through normal wear and tear usage (not covered under most insurance policies). Consider upholstery updates, wood floor refinishing, painting, repair to underside damages caused by marine life, Bimini/top replacement, etc. We will work with you to give you the best rates and can perform the work simultaneously with any insurance-covered repair work.
Insurance Approved Marine Repair Services In Minnesota
The expert repair technicians at Anchor Marine Repair are standing by, ready to get your collision-damaged boat back in the water as soon as possible. Let us handle everything from pickup to delivery, and everything in between. In the Minneapolis-St. Paul area, give us a call at (763) 972-3540 or contact us online. Consultations and estimates are always free!