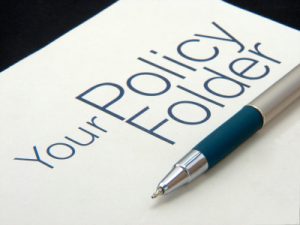 Accidental damages occur to boats every year – damages that come from many more sources than a collision. There are damages from storms, damages from hitting docks, from trailering, from hitting rocks and other debris underwater, and many other reasons. Anchor Marine Repair has helped repair all types of damage to boats and the goal of the company is to utilize its state-of-the-art repair facility to fully restore your boat to near-new condition.
Having nearly 50 years of experience, the team of marine repair technicians at Anchor Marine Repair can handle whatever damage you bring our way. Most damages are even covered by your boat-owners' insurance policy and can therefore be completed with minimal out-of-pocket expenses. Typical repair services include aluminum and fiberglass structural repair, metal flake or poly flake refinishing, transom repairs, reupholstery, but Anchor Marine Repair is set up and ready to handle much more!
Dealing With Filing Insurance Claims
Filing insurance claims is stressful, to say the least. There are several forms that must be filled out in a timely fashion to ensure successful and rapid repayment. Anchor Marine Repair employs people who will help you navigate the insurance paperwork and will help ensure all paperwork is filed rapidly. We maintain strong relationships with a large network of marine insurance providers and can act as your advocate to identify and address any damages to ensure all repairs are made adequately and in the fastest possible turnaround time.
Technicians With Vast Experiences And Certifications
Collectively, the repair technicians at Anchor Marine Repair have been sharpening their skills for the past ten years and have nearly fifty years of experience in repairing and restoring marine-grade equipment and watercraft. With this level of expertise and the latest technology available in a state-of-the-art repair facility, you are guaranteed to have excellent workmanship.
The experts at Anchor Marine Repair can repair and restore all areas of the boat, except for the motor. While your boat is in for insurance-approved damage repair, consider having additional work done to the boat that you may have been considering, but couldn't ever find the right time. Consider some easily completed, and visually impactful upgrades done to make your boat something you are proud to show off! Things such as upholstery, wood refinishing, top replacement, painting, and metal-flake refurbishing can have a big visual impact! We can give the best rates available and can perform any upgrade services at the same time as the insurance-approved damage repairs.
Insurance Approved Marine Repair Shop in Minnesota
Anchor Marine Repair is insurance-approved through most all providers. To get the best work done, at the best rates, rely on the staff at Anchor Marine Repair in Delano. Pickup and delivery services available. Call (763) 972-3540 or contact us online to get a consultation or schedule repair services.