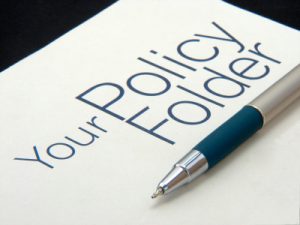 Accidents happen, even on the water, and when your beloved watercraft sustains damages it's crucial that you have access to reliable repair facilities like Anchor Marine in Delano, MN that excel in both providing top-quality repair services as well as expediting marine insurance claims processes with their commitment to customer satisfaction ensuring an effortless experience so you can return as soon as possible. With their unparalleled services and emphasis on customer care, Anchor Marine ensures an easy process so you can be back out on the water quicker!
Navigating Marine Insurance Claims
Handling marine insurance claims is no small challenge for watercraft owners. Navigating through its complex claims process, dealing with insurance providers, and finding trustworthy repair facilities may prove overwhelming; Anchor Marine has extensive experience handling these challenges to make this process simpler for their clients.
Trusted Boat Repair Facility
Anchor Marine offers reliable watercraft repairs through insurance providers. Their skilled technicians have years of experience assessing damage to watercraft and providing estimates that reflect what repairs need to be completed in an accurate way, making for a smooth claims process.
Anchor Marine excels at effective communication and documentation – two essential aspects of claims handling. They understand the necessity of timely reporting to insurance providers with everything from damage assessments and photographs, repair plans and status updates being timely shared between stakeholders to speed the claims process along.
Seamless Boat Accident Repairs
Anchor Marine's team of specialists get right to work restoring your watercraft back to optimal condition once the claims process has begun. Their state-of-the-art facilities and industry-leading techniques guarantee precision repairs with care for fiberglass repairs, gel coat restoration or structural damages; Anchor Marine technicians possess all the skills and experience required to bring life back into your watercraft!
Boat Collision Repair
At Anchor Marine, customer satisfaction is of the utmost importance. Recognizing that repairs and insurance claims processes can be stressful experiences, their team strives to offer exceptional customer service throughout. From helping guide the claims process to updating you on its progress and responding to any concerns promptly – Anchor Marine strives to create an effortless customer journey!
Anchor Marine in Delano, MN stands out as a trusted partner when it comes to marine insurance claims and repairs. Their expert handling of claims combined with top-of-the-line repair services allows watercraft owners to experience an efficient process that's stress-free – all thanks to communication, documentation, and superior customer service! Trust Anchor Marine with your marine repairs or insurance claims knowing your watercraft will be in capable hands!