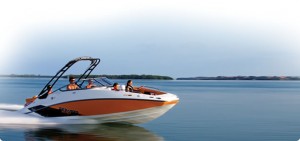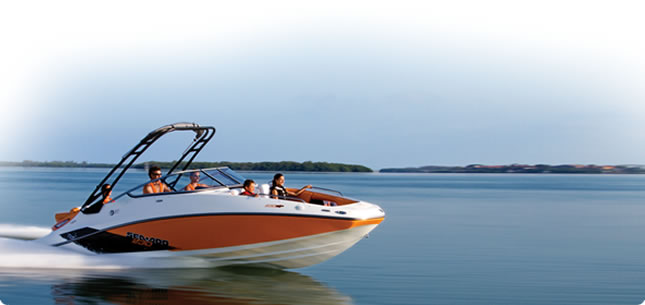 Whether you've spent years making memories on your Larson boat or have just purchased a new fiberglass Larson boat, when it's time to make repairs, you don't always see it coming. You might be putting daily wear and tear on your boat without realizing the strain this can add to your boat's exterior, you might need our Larson boat restoration services to make your Larson boat look good as new again, or you could need more drastic Larson boat repairs following a boating accident. Whatever the case may be, Anchor Marine Repair can provide Larson boat owners with reliable Minnesota Larson boat repair and restoration services from our Delano, Minnesota boat repair shop.
Larson Fiberglass Boat Damage Repair Company
It's every boat owner's dream to have an indestructible boat, a boat that won't show signs of weathering and wear, that will never be dinged, dented, or damaged in a collision, and that won't experience any corrosion. However, it's very rarely possible to keep your boat in perfect condition, and it's impossible to control whether or not your boat is ever a part of a collision or boating accident. Fortunately, even when you can't expect the unexpected Larson boat repairs you'll be needing, Anchor Marine Repair is always here with Larson boat repair and restoration services to make sure that your boat gets back on the water as quickly as possible. No matter how drastic your damaged Larson boat repair needs are, with our speedy boat repairs and high-quality refinishing, you'll be back to boating in no time, showing off your "like-new" Larson boat.
Larson Boat Restoration Services
Even if your Larson boat is just a little weather worn, sun-faded, or dinged in just a few places, if you want that "brand new" look for your boat, we'll make sure you get it without Larson boat restoration services. Whether your boat is brand new, like new, or used, you won't be sorry when you bring it to us to restoration. We'll correct any minor dings and dents, restore paint jobs and gelcoats, restore boat seats, and more to make your Larson boat look like new, whether you've had it for one year or ten years.
Minnesota Larson Boat Repair Company
At Anchor Marine Repair, we know how difficult it is to find a reliable, affordable Minnesota Larson boat repair company, especially one that's nearby. That's why we eliminate that challenge altogether by offering our Larson boat repair services to boat owners all over Minnesota. On top of our widespread boat repair services, we don't even make you come to us; instead, you give us a call, and we pick up your boat from your property and drop it off when the repairs and restorations are complete, saving you the time and money of transporting your boat yourself. Contact us today at 763-972-3540 or service@anchormarinerepair.com, and see your fiberglass Larson boat shine again once our Larson boat repairs and restoration team is finished.