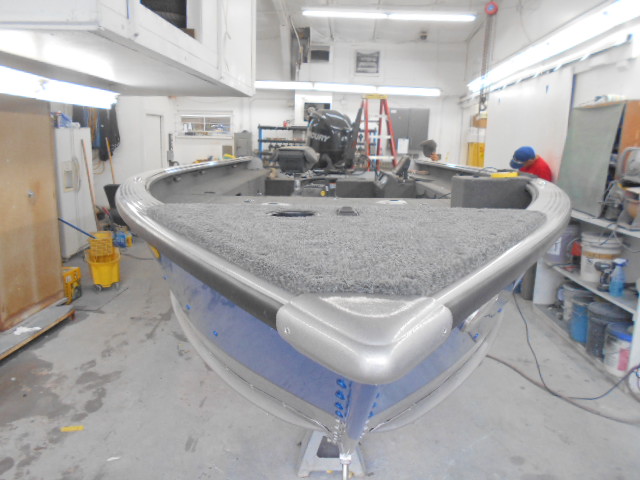 Spring is upon us and therefore it is time to get your watercraft ready for the upcoming boating season. Anchor Marine Repair is your experienced marine watercraft repair shop that serves the entire state of Minnesota, and because of our expertise and hard work, we've had boats shipped to us from across the nation. The best part about working with us is our pick-up before repairs and drop off after completion for our home state of Minnesota. When you are looking for a repair shop near you, Anchor Marine Repair has the staff, equipment, facilities and the knowledge to ensure you that your boat is in good hands, and your repair will be done right.
Minnesota Marine Watercraft Repair Shop Offering:
With our years of experience, hard work and amazing team of experts, we provide services for every aspect of your boat including:
Structural Boat Damage Repairs
Wood Floor Refinishing
Metal Flake Repair
Storm Damage Boat Repair
Aluminum Boat Repair
Fiberglass Boat Repair
Boat Trailer Repair
Jet Ski Repair
Propeller Mount Repair
Transom Repair
Pontoon Boat Repairs
Many Other Types of Restorations & Customizations
Boats are a large investment, and like any large investment, to keep its value you need to perform maintenance and repair damage. As many people believe boats do not hold their value, they in fact do, but most people do not maintain their boats adequately.
Marine Watercraft Repair Shop Twin Cities Minnesota
Anchor Marine Repair is conveniently located West of the cities near Lake Minnetonka. We have a state-of-the-art facility with over 10,000 square feet of working space. We also have one of the fastest turnaround time available. We want you to get out and enjoy the summer and therefore we work efficiently to make this happen. We understand that Minnesota has a short boating season and also understand the importance of boats in your life from fishing to water skiing.
If you are looking for the best marine watercraft repair shop in Minnesota, Anchor Marine Repair is the answer. We can accommodate boats up to 38 feet and use only the best tools in the industry. Give us a call today and we will come get your boat, make repairs and drop the boat back off for you so you can enjoy your summer to the fullest!