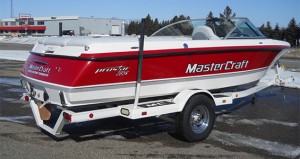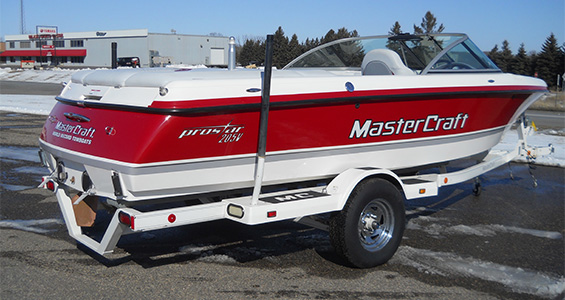 Single tear…. Boat season in Minneapolis is drawing to an end. While we know that you and your family members will likely shed a few tears that your time in the water is over until next year, it's now time to take a look at your MasterCraft boat and determine whether or not it needs any repairs. If so, it's time to call the pros at Anchor Marine to handle all of your MasterCraft Boat Repairs. At Anchor Marine Repair, we repair and refurbish all types of boats, including MasterCraft and many other top brands. Whether you're looking for some minor boat repairs, or an extensive boat overhaul, Anchor Marine Repair is here to help.
MasterCraft Repair and Refurbishing
As a MasterCraft boat owner, you're one of the select few that knows what to look for in a high quality boat. At Anchor Marine Repair, we love your MasterCraft boat as much as you do, and we'll do everything in our power to restore it to its original beauty. Our skilled boat technicians can perform the following MasterCraft boat repairs:
Wood floor refinishing
Structure boat damage
Top replacement
New upholstery
Leaking rivet repair
World Class Boat Repair Facilities
When you drop off your MasterCraft boat you want to be sure you're leaving it with a team of experienced boat mechanics that have years of experience working on all types of boats. Thankfully, when you work with Anchor Marine Repair, you get all that and much more. We have two world class buildings that afford us more than 10,000 square feet of working space. Because of our large facilities and experienced staff, we're able to offer some of the fastest turnaround times on MasterCraft boat repairs in the Minneapolis area. In addition, if you're not comfortable bringing your boat to us, we offer pickup and delivery options if you live.
If you're looking to use your boat insurance to cover some of the repairs, we can work directly with your insurance company to reduce your stress while getting you back out on the water before the warmer temperatures return.
Reach Out to Anchor Marine Repair – Minneapolis' Top Boat Repair Facility Today
Before storing your boat for the winter, why not bring it in to Anchor Marine Repair to fix any issues that have been plaguing you during this past boating season. Our trained technicians will treat your boat as if it's our own and have it back to you in no time at all. Give our team of boat mechanics a call today at 763-972-3540 to have them take a look at your MasterCraft boat and perform any necessary boat repairs.