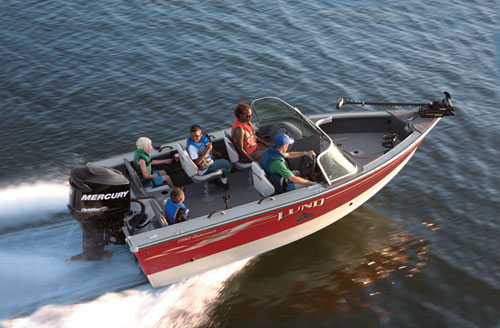 What's the point of having a boat if it is in need of repairs and just sits in your garage or driveway, taking up space? Don't you remember the excitement that you had when you took your boat out on the water for the first time? Well, you can experience those same emotions again. All you need to do is commit to repairing your boat. If you are in the Minneapolis or St. Paul, MN area, you are in luck, because a trusted, affordable and highly experienced boat repair shop is right around the corner. Our staff at Anchor Marine Repair has a passion for handling boat repairs of all kinds so that we can get you back out on the water in no time!
Easy Access to Boat Repairs
For many boat owners, the reason that they haven't gotten around to repairing their boat is because they don't want to haul it across town to the boat repair shop. At Anchor Marine Repair we understand that this may be a hassle for some, so we have come up with the perfect solution. As long as you are of the Minneapolis/St. Paul, MN area, our service team will pick up and deliver your boat to and from our repair shop. This takes the stress and hassle of trying to get your damaged boat over to our shop on your own. There's a reason we are the #1 Minneapolis boat repair shop. We strive to make the boat repair process as simple as possible for our clients.
Complimentary Repair Estimates
Another way that we ensure our clients feel totally comfortable using our boat repair shop is by offering complimentary estimates. Many boat owners put off their boat repairs in fear that they cannot afford the expense. At Anchor Marine Repair, we offer affordable boat repair services and we make sure to provide you with an accurate repair estimate before you commit to any services. With more than 45 years of combined boat repair experience, our repair specialists will get your boat back to working order in a timely manner.
Boat Repairs of All Shapes and Sizes
Whether you are dealing with fiberglass damage, transom issues, propeller problems, windshield damage, restoration, etc., Anchor Marine Repair has you covered. We truly are your one stop shop when it comes to your boat repair needs.
So, don't put your boat repairs off any longer. Chances are that the damage isn't as bad as you may think.  If you are in the Minneapolis or St. Paul, MN area, let our dedicated crew at Anchor Marine Repair handle all of your boat repair needs so that you can get your boat back out on the water soon. To request a complimentary estimate, give us a call today at (763) 972-3540 or email service@anchormarinerepair.com.