Fiberglass & Aluminum Boat Repair Minnetonka MN
Now that Spring is here, and Summer is on the way, it is a great time to check the condition of your boat before the 2013 MN Fishing Opener. Before you hit the water this year, take the time to catch those small problems before they become major ones.
Minnesota is known for its fishing. In fact, Minnesota one of the nation's top five angling destinations. With just over 1.4 million anglers within the state of Minnesota, it's no wonder fishing is one of the state's top recreational pastimes.That's why the Minnesota fishing opener is such a big deal!
Is Your Boat Ready For The Minnesota Fishing Opener?
This year's fishing opener is the weekend of May 10, 2013. According to our best records, the Governor's Fishing Opener has been a tradition in Minnesota since 1948. This event also serves as the kick off to the summer boating season.
Whether you own a big shiny fiberglass rig or a small aluminum fishing boat, make sure your boat is running properly, and is in good working condition. The last thing you should be thinking is, "I hope this thing starts OK."  There are far too many anglers who use their boat all season and park it after the last tournament or fishing trip of the year, then get it out in the spring and hope that everything works OK. Then if it doesn't, make a frantic trip to the marine repair shop to find out why their trusty rig is having problems.
By that time, fishing is over. Don't let that happen to you!   Get your boat repaired now while there are plenty of fish left in the water. With the right bait, a little patience, and a lot of luck, you can drop a bobber, land the BIG ONE, and create your own fish stories!
Inspect the hull and all other parts of the boat for damage that may have occurred since the last time you used it. Any significant damage to the hull may cause the boat to flood with water or produce stress cracks which may develop into hull failure at a later time. It's easy. It just takes is a little preparation and your fishing trip will be remembered for all the right reasons.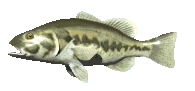 When you and your old friend kick off this fishing season without any maintenance hiccups, you'll be glad you took the extra time to make sure it is seaworthy.
Unfortunately, there are many boaters who basically decide boating looks cool, buy a boat, and get out on the water. Many of them have only a basic understanding of boats and boating safety.  Very few people want to be unsafe, but they lack the knowledge and training to boat safely. In fact, the vast majority of boaters have never taken a basic boating safety course. Whether you own a boat or just ride on someone else's, knowing basic boating safety could save your life.
Have Fun Boating, But Be Safe!
Boating is tremendous fun, but it is also potentially dangerous. The vast majority of boating accidents are due to operator/passenger error, and many could have been prevented by better education and preparation. The water seems wide, but boat collision with another vessel" is the number one type of recreational boating accident and "collision with a fixed object" is second.
When boaters hit the water, accidents can and do happen. Even the most cautious boaters can sometimes experience unexpected problems. Things can change in a split second. When they do you need the expertise of a Minnesota boat repair and restoration professional.