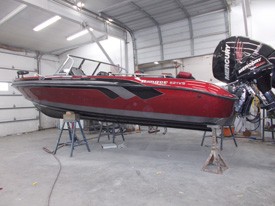 There's just something about a Ranger boat. You don't truly know what we're referencing unless you currently have a Ranger boat or have had one in the past. This type of boat makes your fishing experience one of a kind. If you are lucky enough to own a Ranger boat, it is important to have a game plan should your boat ever experience any damage. Chances are that you don't want to leave your Ranger boat with just anyone when it comes to repairs. If you are in the MN area, there's no better repair shop to trust with your Ranger boat than our experienced team at Anchor Marine Repair.
Ranger Boat Experts
Ranger boats are very unique, so it is important that the repair shop you put your trust in has experience with Ranger boats. At Anchor Marine Repair, our repair professionals have more than 45 years of combined boat repair experience. Over the years, we've repaired plenty of Ranger boats. Whether you are dealing with minor damage, large repairs or you are interested in refurbishing your old Ranger boat, we've got you covered every step of the way!
Ranger Boat Insurance Repairs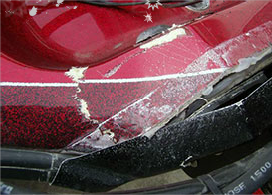 Often times, boat owners run their damage through their insurance companies. While many boat repair shops shy away from working with insurance carriers that is not the case with our team at Anchor Marine Repair. We want what is best for our clients and if running the Ranger boat claim through your insurance is your best option financially, we'll work directly with your insurance provider to make it a less stressful process for you. We're a popular repair shop in MN because with every repair project, we aim to repair your Ranger boat to better than pre-accident condition.
Complimentary Transportation
For a lot of boat owners, repairs are delayed simply because of logistics. At Anchor Marine Repair, we make it easy on our clients. We will gladly pick up and deliver your Ranger boat from your home or dock. How is that for customer service!
If your pride and joy is your Ranger boat, it is important that you develop a relationship with a reputable boat repair shop that has experience with this type of boat. If you are in MN, look no further than our committed and detail oriented boat repair team at Anchor Marine Repair for all of your Ranger boat repair needs. To learn more about our services, give us a call today at (763) 972-3540 or email service@anchormarinerepair.com.