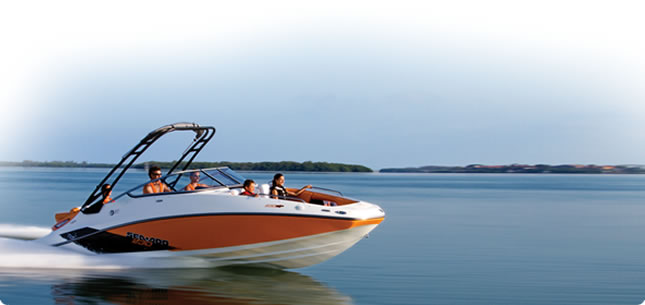 We have hit that time in the winter when people are beginning to get sick of the winter weather that may have been appealing at the beginning of the season. After being stuck inside for the last few months and feeling frozen anytime you venture out around Minnesota, the thought of spring is quite appealing. Getting back out on the Minnesota waters with your boat is sure to put a smile on your face. While you still have some time left before spring hits, have you checked up on your boat? Is it tuned up and ready for the spring and summer months ahead? When evaluating your boat, there are some important checks that you want to make sure are handled before you get back out on the water this spring. If you would rather have a professional handle your spring checklist, Anchor Marine Repair is the team for you! If you were able to ask your boat, chances are it would rather be evaluated by a professional!
Boat Maintenance Checklist From A to Z
By putting your boat in the hands of our expert boat maintenance professionals, you can rest assured that we will perform a thorough analysis on your boat. Within this analysis, we focus on the following key areas that will help you keep your boat out of the shop during the warmer times of the year:
Fuel System Evaluation – Our technicians will be in search for any potential leaks or cracks in the fuel system. Your fuel hoses will also receive a thorough analysis as well, to make sure they are up to par. Lastly, it is important that the exhaust and ventilation is working in sync with your fuel system.
Belts & Cables – depending on the age of your boat, your belts, cables or hoses may become weak, especially during the winter. If any cracks are visible, our maintenance professionals can replace or repair these vital components of your boat.
Electric Components – Are your lights, connections, batteries and other electrical equipment working well? Let our team inspect the electrical system of your boat before you get back out on the water this spring.
Fluid Levels – Making sure that all of your fluid levels are topped off is a great thing to do during the offseason. Let us change your boats oil and filter while we are leveling off your other fluids.
Focus on Propeller & Hull – A damaged propeller or hull can keep your boat out of the water for a while. Let us evaluate the strength of these two important parts of your boat so that you are ready to go come spring.
Safety First – When inspecting your boat this offseason, we will make sure that you are set with all of the necessary safety equipment including life jackets, a fire extinguisher and carbon monoxide detector.
Spring Checklist for your Boat Maintenance
As you can see, the spring checklist for your boat maintenance can quickly overwhelm you. Instead of stressing, let our expert maintenance team at Anchor Marine Repair handle all of your boat's maintenance needs. Give us a call today at (763) 972-3540 so you'll be ready to get your boat out in these Minnesota waters soon!