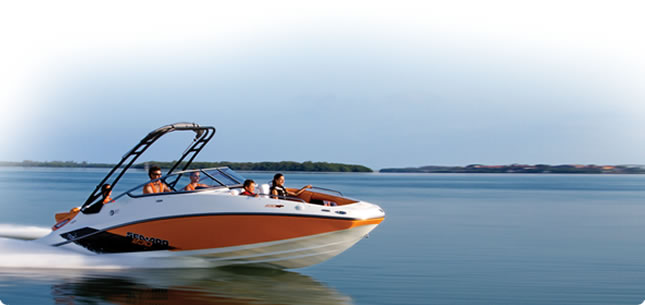 At Anchor Marine Repair, we are your number one boating repair shop for storm and collision repair. Our highly trained and expert staff has a combined experience with boating repairs of over 45 years. With this experience comes a heightened knowledge on why boats tend to break down and the types of repairs they generally require. Based on our experience, we want to make you aware of the top five reasons for boat repairs.
Critical Reasons for Boat Repairs
Engine Failure – With every boat you own, there is always a risk of mechanical malfunction. Truthfully, anything that you place in the water that has a lot of moving parts will be weakened overtime. Mechanical functions is almost like putting a large umbrella over a whole slew of issues. Clogged filters, broken drive belt, electrical corrosion, or even a broken water pump. All of these issues will cause your boat to break down and a repair may be necessary.
Scraping the Bottom – If you own a boat, it's likely that you have experienced this at least once. Whether you're not paying attention or you're reading your GPS incorrectly, the moment you feel your boat scrape the bottom of the water's floor is a moment of sheer disappointment. Grounding can happen whether you are sailing, trolling or just going too fast to notice. It can cause serious damage and should be checked immediately after an incident like this happens.
Dead Battery – Dead batteries are no different on a boat than it is a car, except on a boat you can be stranded in the water. If you are enjoying a day of boating and then all of a sudden not start your boat, it's likely a dead battery. A dead battery on a boat must be replaced to prevent this issue from happening again.
Prop Not Functioning Properly – Do you feel like you are in a washing machine with the amount of vibrations you are getting when you are on your boat? If your boat is vibrating, your prop is likely not functioning correctly and may need a repair.
Failed Prevention – Preventative care is essential to owning a boat. Setting yourself up for regular maintenance will significantly decrease your chances of needing repairs throughout the boating season.
At Anchor Marine Repair, we offer a free inspection to anyone who thinks their boat is having issues in the water. We will assess and diagnose your boating repairs so that you can quickly get back on the water. For more information about boating repairs and the quality work that we perform, call Anchor Marine Repair today at 763-972-3540 or send us an email at service@anchormarinerepair.com.