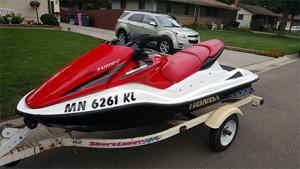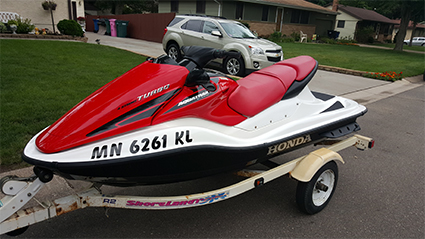 With any expensive investment that you make, you only want experienced and proven individuals working on the item when it is damaged. Cutting corners to save a little money in the short run may end up costing you exceptionally more money down the road. Getting your wave runner repaired is no exception. If your wave runner is in bad shape and needs some repairs before you put it back out on the water, choosing the right boat repair shop is critical. At Anchor Marine Repair, we take pride in offering our customers the total package when it comes to wave runner repairs. Between our experienced repair team, top notch repair shop and quality equipment, we can be your one stop repair shop for all of your repair needs.
Jetski Repair Team
A boat repair shop is only as good as its repair technicians. When hiring the right repair technician for our shop, a lot goes into the decision making. Experience is a key priority that our team focuses on. Each repair specialist that works on wave runners and many other types of boats at our shop has been with our facility for at least 10 years. Additionally, we have more than 45 years of combined boat repair experience between our staff members, so you can bet that your wave runner will be handled with extreme care and expertise from the minute it arrives at our shop to the point that it is fixed and ready for pickup!
Wave Runner Repair Facility
To properly serve our water loving customers, we created the perfect workspace that gives us ample space to be a productive shop. By choosing Anchor Marine Repair for your wave runner repair needs, your pride and joy will be securely stored within our 10,000 square foot repair facility. This great repair shop gives us the ability to repair and turnaround your wave runner back to you quickly so you don't waste much more time spending your free time off of the water.
Diverse Wave Runner Repairs
Whether you need regular maintenance on your wave runner or you need us to handle a true repair, our dedicated team has you covered. At Anchor Marine Repair, we are not restricted to repairing just one or two wave runner brands. Instead, we can repair the majority of the popular wave runner brands which include:
Kawasaki
Yamaha
Seadoo
Polaris
Honda
Leave the wave runner repair process in the hands of a repair shop that you can trust. If your wave runner needs maintenance or a repair, choose a team that can get you back out on the water quickly. At Anchor Marine Repair, we are your one stop repair shop that can handle all of your wave runner needs. Give us a call today at (763) 972-3540 or email service@anchormarinerepair.com to learn more about our top notch repair shop.