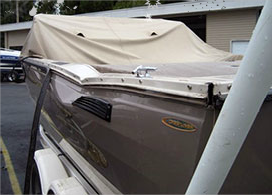 Looking for a marine repair shop in Minnesota that offers quality, efficient work? At Anchor Marine Repair Shop, we are proud to be your one stop repair shop for all of your boating needs.
Common Marine Repair Services we Provide:
At Anchor Marine Repair, we have seen it all. If you ever get a chance to talk with one of our friendly technicians, ask them to tell you their craziest boat repair story.
From storm damaged boats to full boat collisions, we have taken on both small and large boat repairs for boats of all shapes and sizes. Whether your boat needs a quick and easy face lift and paint job or an entire hull replacement, our team of experts is up for the task. Our most common marine repair services include (but are not limited to):
Structural Boat Damage
Wood Floor Refinishing
Metal Flake Repair
Storm Damage Boat Repair
Aluminum Boat Repair
Fiberglass Boat Repair
Jet Ski Repair
Boat Windshield Replacement
Propeller Mount Repair
Transom Repair
And so much more!
Choosing our Team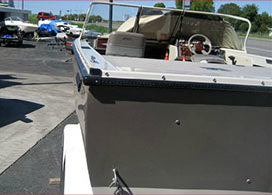 At Anchor Marine Repair, we take pride in the work we do. Every technician that works here has been here for 10 or more years. We have over 45 years of combined experience and plan to gain even more under our belt. Although our experience in boating repair has been long, it does not mean we aren't up to date on the latest technology. At Anchor Marine Repair, we believe it is extremely important to stay up to date with the latest technique trends and technology so that we can serve our customers with the best renovation or repair possible. When you choose Anchor Marine Repair, you are choosing the best technicians in Minnesota.
Choosing Our Performance
It's no secret that we are rated number one in Minneapolis for boat repair. Every boat that comes into our facility is treated like it was our own. Our goal is never to just repair your boat but instead, to quickly return it to you better than your pre-accident condition. Every job we do quickly becomes our priority so that you can have your boat back out on the water as soon as possible.
Choosing Convenience When Getting your Boat Repaired
Don't have the time to drive out here? Anchor Marine Repair makes it incredibly easy. We provide pick up and drop off services.
Ready to try our marine repair shop in Minnesota yet? For a free consultation, call Anchor Marine Repair today at 763-972-3540 or send us an email at service@anchormarinerepair.com.