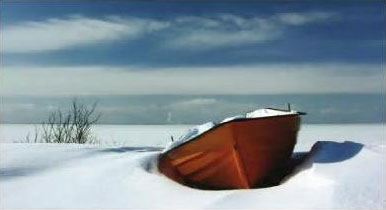 Anchor Marine Repair has earned a strong reputation for excellent boat repair services.  One vitally important aspect of good boat maintenance, especially for boats owned by people living in Minnesota, is winterizing.  If you store your boat in the winter, we can help you with the winterizing process to ensure that it is ready for use when the thaw comes.  We can also store your boat in the winter months at our facility if needed.
The Process of Winterizing a Boat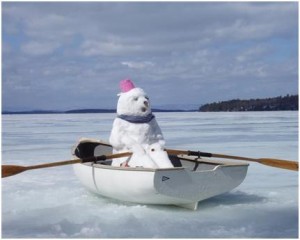 Winterizing should include more than adding fuel stabilizer, draining the engine, and adding antifreeze. Anchor Marine Repair employs a methodical process to ensure your boat is ready to use when you want to use it. Every boat is unique and has its own quirks.  The owner's manual sections on winterizing and storage can be very helpful.  We will check to make sure your boat is not susceptible to leaks because of ice accumulation.  If you plan to store your boat outdoors, a good boat cover is also an important investment.
Winterizing your boat also requires a thorough check for stress cracks in the hull.  In fiberglass boats, these are often found near the bow eye.  Stress cracks can be an indicator of structural damage, and if your boat shows these signs, we can fix them for you.  Your hull can also be susceptible to the ravages of barnacles and other things that attach to your hull.  The hull is like the tires of an automobile, in that it is the only part of your boat that is always in contact with its traveling surface.  When it is in the water, the hull experiences the gradual attempts of the water to weaken it.  Pressure-washing, sanding the affected areas, and adding a shield in the form of a good wax protects the hull from penetration.
Additional Boat Winterization Steps
The interior of your boat is also vulnerable to winter conditions.  We can protect the interior of your boat from the extremes of both humid and extremely dry air.  Of the two, moist air is worse.  Moisture creates favorable conditions for mildew to form, and mildew can be a death knell for interior fabrics and surfaces.  Proper winterizing is therefore another vital component of good boat maintenance.
Winterizing your boat properly also means protecting the on-board electronics and electrical systems that make using your boat possible.  Some boats still use non-marinized wiring, which is much more susceptible to corrosion.  Corrosion of wiring can lead to catastrophic failure, so your boat winterizing should be done by a reputable company like Anchor Marine.
Protect Your Boat This Winter
When it comes time to winterize your boat, we hope you will reach out to Anchor Marine Repair.  Call us at 763-972-3540 or email us at service@anchormarinerepair.com and we will be happy to discuss your winterizing options.