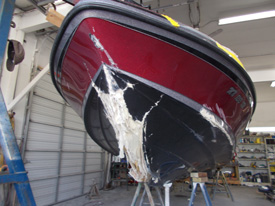 Has your boat recently been involved in an accident? If so, you may not know where to turn. If it was your car, you'd likely be able to check out one of the many auto body shops around town, but boat collision repair is a completely different animal. In fact, there are very few collision boat repair companies available in the Minnesota area, and even fewer with the significant experience of Anchor Marine Repair.
Experienced Collision Boat Repair
At Anchor Marine Repair, our boat mechanics have decades of experience will all types of Minnesota boat repair. We're specialists in aluminum boat repair, fiberglass repair and metal flake repair. Whether your boat was damaged in a collision, a storm, or just due to age, the team at Anchor Marine Repair is always willing and able to offer our expertise to get your boat back out on the open water as soon as possible.
Winter is the Perfect Time to Tackle Collision Boat Repair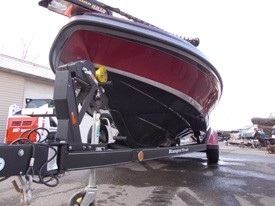 As the weather cools down in Minnesota, you likely are already planning to store your boat indoors, out of the elements. If you need to have any type of collision boat repair performed, why not take care of these issues during the winter? This way, when weather begins to warm up, your boat will be ready to head out on the water! At Anchor Marine Repair, we have two buildings featuring a combined 10,000 square feet of work space, which allows us to work on boats up to 38 feet in length, year-round. If you've been putting off any type of boat repair, the winter is the perfect time so that you won't miss any of those nice, warm spring and summer days out on your favorite body of water in and around Minnesota.
boat pickup and Delivery
If you're still making up excuses as to why not to give us a call, we want you to make sure you realize that we offer boat pickup and delivery. We feel strongly about making boat repair as stress free as possible for our customers, which is why we do everything in our power to make the process go smoothly.
Collision Boat Repair Backed by 40+ Years of Experience
If you're ready to put our 40+ years of boat collision repair experience to the test, feel free to give us a call today at 763-972-3540. We'll be happy to discuss your needs and schedule a time to provide you with a free boat repair estimate.