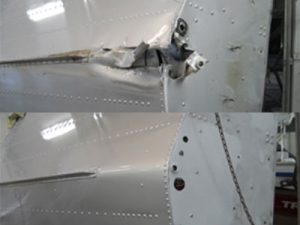 Transom repair service facilities like Anchor Marine Repair in Delano, Minnesota offer invaluable support when it comes to boating. Their exceptional transom repair services help provide support and stability to the vessel while helping prevent accidents or water intrusion from damaging transoms further down the line. Through this article we'll examine both their expertise as well as why trusting them with your transom repair needs makes good business sense.
Understanding The Importance Of Transom Repair
Your boat's transom plays an essential role in upholding its structural integrity. It supports motor weight, dampens vibrations, and ensures a comfortable ride, all of which require regular repair and maintenance to stay operating optimally and provide a worry-free boating experience for you and your passengers. Ignoring transom issues could have serious repercussions including engine misalignment, leaks, decreased fuel efficiency or compromised passenger safety if left neglected – timely transom repair is needed to keep the boat operating optimally and provide worry-free boating experiences!
Anchor Marine Repair's Expertise
With over three decades of experience and skilled technicians specializing in transom repair, Anchor Marine Repair has become one of the premier providers of boat repair services in Delano, MN. Their skilled team specializes in transom repair to address rot or water damage as well as fiberglass transom repair or replacement issues successfully. Using industry leading techniques and high-quality materials, their experts restore your transom back to its original strength and durability.
Anchor Marine Repair prides itself on unsurpassed service and customer satisfaction. Their experienced team understands the emotional connection boat owners feel towards their vessels and take great pleasure in providing superior service. From the moment you entrust your vessel in their care, their knowledgeable team guides you through every stage of repair with transparent communication and regular updates throughout. Their attention to craftsmanship ensures each transom repair project meets customer requirements precisely and exceeds customer expectations.
Anchor Marine stands behind their work by using only high-quality materials for transom repairs that withstand the rigors of marine environments, using skilled craftsmanship and meticulous attention to detail, you can trust Anchor Marine to restore your boat to its original strength and integrity.
Anchor Marine understands your time on the water is valuable, which is why they strive to offer quick and efficient transom repairs without compromising on quality. With their state-of-the-art facility and efficient processes in place, transom repairs are completed quickly so you can get back out and continue enjoying boating adventures.
Anchor Marine Repair of Delano, MN provides expert transom repair and restoration services that ensure optimal boat performance, safety, and longevity. Their commitment to quality craftsmanship and customer satisfaction makes them the go-to choice when it comes to boat transom repair in Delano. Whether you require transom replacement, restoration or repair they have experienced teams available who will complete each task with care and precision – giving you peace of mind knowing your transom is in capable hands. Contact them now at (763) 972-3540 and let them restore its strength and safety, ensuring many more enjoyable boating experiences in future!