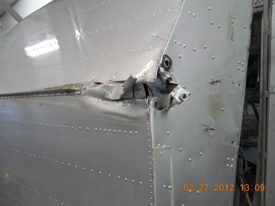 Aluminum boats are some of the most popular on the water because of their strength, safety, durability and value. They can withstand heat and the sun's strong rays, very rarely falling prey to rotting or to damage from the intense Minnesota weather. However, when your Alumacraft boat does need a repair, be sure to trust Anchor Marine Repair, the leading boat repair company in the Twin Cities area with your prized possession. We can restore your boat to full working order so that you can enjoy many more fun outings out on the beautiful Minnesota water.
The staff at Anchor Marine Repair specializes in Alumacraft boat repair and restoration. We understand the complexities of this type of boat and can assess the problem and/or damage and make all necessary repairs quickly, fully explaining the process to you along the way.
Aluminum Boat Restoration and Repair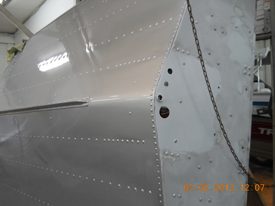 Our state of the art facility is located near Lake Minnetonka and offers well over 10,000 square feet of working space. This large and open facility allows us to offer the fastest turnaround possible for all of our boat restoration and repair projects. In addition, our technicians use only the highest quality tools and equipment. We understand that your boat is one of your biggest and most important investments, so we make sure to keep this in mind for each and every repair we complete. You can be confident that your boat will return to you in optimal condition.
Anchor Marine Repair offers free estimates for all Alumacraft boat restorations and repairs. We also offer pick up from the dock or marina where it is stored. This way, you do not have to worry about getting your boat to our shop, we take care of this for you. We can also complete all types of Alumacraft boat repair and restoration including hull damage, cracks, corrosion, holes, leaks and loose rivets. We can restore your Alumacraft boat to its pre-accident condition so that you can enjoy many more years with it on the water.
#1 Boat Repair and Restoration Shop in Minnesota
Anchor Marine Repair has been completing boat repair and restoration since 1946 and each member of our team has more than a decade of experience working on boats. This experience makes us the #1 repair shop for all of your needs. For more information about our services, including Alumacraft boat repair services, call us today at 763-972-3540 or email service@anchormarinerepair.com.