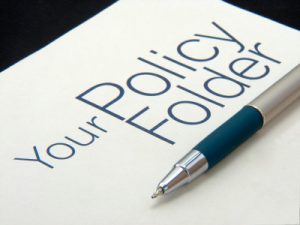 As a boat owner, the last place that you want your boat to be is in the repair shop. There will be, however, times that your boat gets involved in an accident or collision and structural damage occurs. The search for the best boat repair shop in Delano, MN to handle your boat's structural damage repairs should stop at Anchor Marine Repair. We are pleased to offer reliable boat damage repairs that will bring your boat to better than pre-accident condition.
No matter if the damage is small or drastic, our dedicated boat repair professionals can handle the work in a timely manner. We understand that you want to get your boat back out on the water, but before doing so, it's important to ensure that the repairs are handled by the experts. Our staff is the #1 team when it comes to storm and collision repairs. We've got more than 45 years of combined experience, so you can bet that we've handled a similar repair in the past. Our repair experts perform fiberglass, metal flake and aluminum boat repairs after a collision or storm damage.
Insurance Approved Storm & Collision Repair Experts
There are some boat repair shops that shy away from dealing with insurance companies. Our crew, on the other hand, has great relationships with all of the boat insurance companies. We are here to help you every step of the way through the insurance claims filing process. Our top priority is to ensure that you are not taken advantage of and that all of the damage from the storm damage or collision is identified and addressed. As long as your accident damage is covered by insurance, we'll work directly with the insurance provider to get the work done at the lowest price possible.
Free Estimates On Boat Body Damage
Concerned about the cost around your boat repair needs? Don't put off the repairs because you are scared of the price tag that may come with the damage. Instead, let our committed boat repair specialists provide you with a free estimate on your boat damage repairs. Thanks to this free estimate, you'll be able to digest the costs around the potential repairs and make a decision as to whether you are ready to move forward with the repairs or not. Our team is committed to fair and affordable pricing, so we are confident that you'll be pleased with the estimate that we provide.
If you are dealing with storm damage or damage from a recent boat collision, our team at Anchor Marine Repair is here to help. Serving Delano, MN and beyond, team up with our reliable boat damage repair experts today so that we can get your boat back to better than pre-accident condition. To request a free estimate, give us a call today at (763) 972-3540 or email service@anchormarinerepair.com.