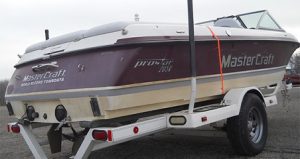 Has your boat seen better days cosmetically? Does your boat work well on the water, but the overall look of the boat is embarrassing? Rather than going to buy a new boat, why not invest in restoring your boat so that it can get back to its original tip top shape? At Anchor Marine Repair, we specialize in restoring boats affordably. This small investment can transform the look of your boat and your friends may not even recognize your boat out on the Minnesota waters once our restoration services are complete!
Fresh Paint Job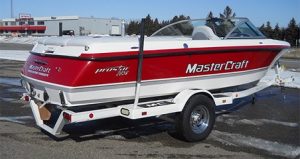 If your boat looks outdated, is fading and has scratches, a fresh paint job may do just the trick to get your boat looking new. When it comes to the paint jobs that we provide our clients, we place a strong emphasis on the preparation process. In turn, our clients are always pleased with the completed paint job because of our extreme attention to detail. We understand that a new paint job for your boat can be a big investment, so we want to make sure that the paint holds up for the long haul. By properly sanding your boat's exterior, you will not have to worry about the paint chipping or failing to stick.
Strengthened Upholstery
Another issue that we commonly address during the restoration process is fixing weak upholstery. Over time, the seats on your boat may wear down and become weak, especially if they are not properly protected when not in use. Our dedicated boat restoration professionals can repair and strengthen your boat's upholstery so that you can get more use out of your boat in the future.
Boat Restoration Experts
With more than 45 years of combined experience, there is no boat restoration project that we shy away from. We are the preferred boat restoration company around Minneapolis and the number of clients that are pleased by our work continues to grow. To top things off, our restoration work is offered at an affordable price. To help make the financial process less stressful for you, our boat restoration experts offer a free boat restoration estimate where all expected costs around the project will be detailed. This estimate comes with no obligation, so what are you waiting on?
As long as your boat is mechanically in good shape, there is no reason to consider buying a new boat. Instead, consider restoring your boat in Minnesota affordably. Through our effective boat restoration services, our team at Anchor Marine Repair will freshen up the look of your boat in a timely manner. To request a free estimate, give us a call today at (763) 972-3540 or email service@anchormarinerepair.com.