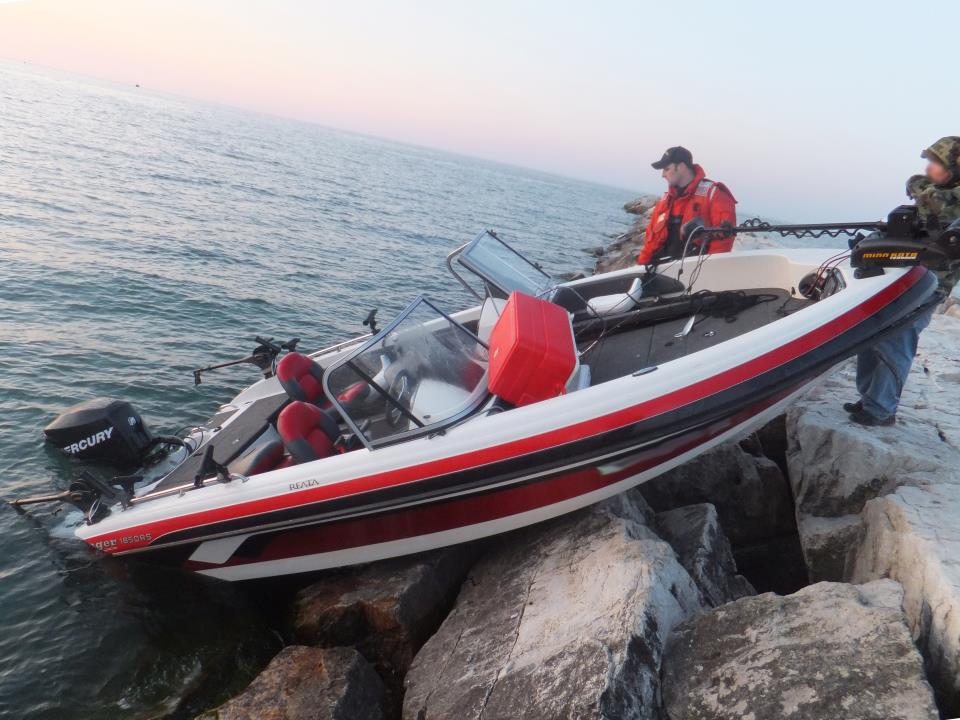 What do you do with a sick boat? Take it to the dock! At Anchor Marine Repair, we like to consider ourselves the best doctor for your boat, equipped with the best bedside manner! We have the training, skills, and equipment that will nurse your sick, injured boat back to health in no time, leaving it looking and feeling better than it's pre-accident condition! Anchor Marine Repair is your one stop repair shop in Minneapolis, MN for all of your boating needs!
Our Hospital *cough, cough* Our Warehouse!
Just like an injured man after an accident, we don't expect your boat to get up and walk to us. We are happy to offer all of our customers pick-up and delivery services to anywhere of the Minneapolis and St. Paul area. Just like an emergency room, no boat is turned away! We are so proud of our 10,000 square feet of working space! We are confident that we can accommodate any boat up to 38' in length. However, there is no triage system here. Every customer is our priority and no job is too big or too small.
Your Doctors…Whoops, Technicians!
When you google " top brain surgeon" the most elite team of brain surgeons show up on your screen. When you google the number one Minneapolis boat repair company, you see Anchor Marine Repair. We are the best at what we do because we have a passion for our job. Every technician has been with our team for at least 10 years and all of us stay abreast in the latest boat repair, renovation, and refurbishing techniques out there today! We have a long standing relationship with many vendors that have the ability to get a part in for your boat right away! This means that you can be back on the water in no time!
Boat Repair Surgery…Services!
We want to see you having a great time out on the water again! We do all types of boat repair and specialize in the following:
Structural boat damage
Wood floor refinishing
Transom replacement
Top replacement
New upholstery
Leaking rivet repair
Boat trailer repair
So, if you are ready to take control of your boat's health, Anchor Marine Repair is the perfect place to let it heal! We offer the highest quality, most efficient boat repair services in and around Minneapolis. Give us a call today at 763-972-3540.