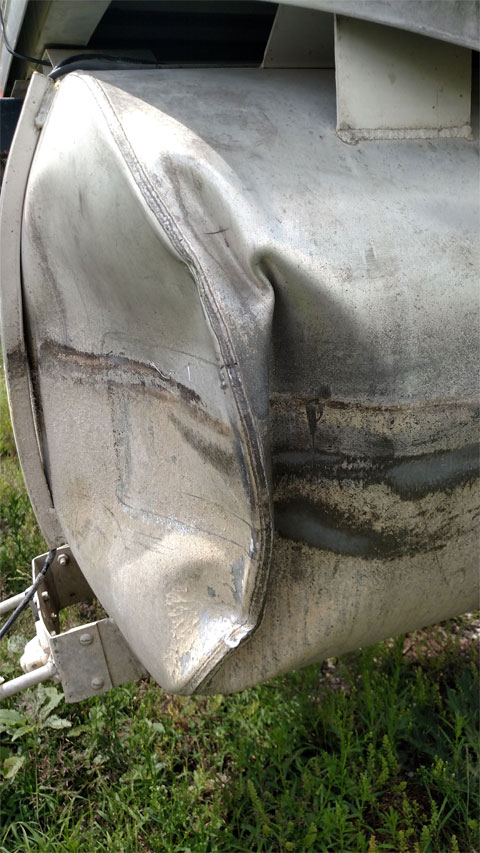 Pontoon boat owners have many things in common – including a love for the water and for enjoying the outdoors. Pontoon boats are reasonably priced and a great way to relax and soak in the beauty of the area, with many comforts of home, including couches, lounges and even swivel chairs. Pontoon boats are roomy enough for you to host family and friends to join you on your journey, but also perfect for a private boat ride. When your pontoon boat is in need of repair, look no further than Anchor Marine Repair. Our crew can complete high quality pontoon boat repair after an accident so that you can get back to enjoying the water as soon as possible.
Pontoon Boat Damage Repairs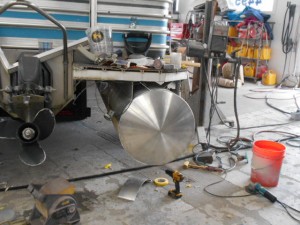 No one wants to have a boat accident. But, the reality is that things can happen while on the water. You purchased your pontoon boat to enjoy it, so if repairs need to be made, you want to complete them quickly. Whether the repairs are major or minor, Anchor Marine Repair can restore your boat to pre-accident condition so that you can get back on the water. With 45 years of combined experience providing repair, renovation and refurbishment, we can handle any necessary repair to your pontoon boat. In addition, if you have been thinking about an upgrade to your boat, we can complete this at this same time as the repair, so that you minimize your time in the shop and maximize your time on the water.
One Stop Marine Repair Shop
Anchor Marine Repair understands your passion for the water and our crew shares this passion. We love boats and want you to be able to enjoy your investment. Our state of the art facility has two large repair buildings and over 10,000 square feet of working space, which means we can complete repairs quickly. We can accommodate boots up to 38' in length and our crew uses the highest quality tools, equipment and repair techniques, so you can be confident that the repairs will be completed right the first time. We also offer to pick up your boat from your dock, home or marina and always offer free estimates on the work that we propose to complete.
If your pontoon boat needs to be repaired, the team at Anchor Marine Repair can help. Call our team today at 763-972-3540 to schedule a time for the repairs that you need.