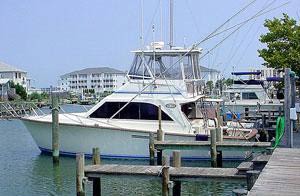 Perhaps you've started daydreaming about a beautiful new interior for your yacht. To transform a space from something mediocre and unloved into a beautiful, serene place where you can relax and enjoy your time on the sea is a true joy. So where do you start when it comes to planning a full interior restoration?
Seat covers, cushions, and Bimini tops add a real pop of color. Whether you opt for bold shades or more subtle hues, think before committing, as it is among the biggest statements of the yacht's design. Add bright splashes of color for a fun and vibrant vibe or choose a sleek black and gray color scheme for a luxurious feel. Keep the size of the space being restored in mind and don't overcrowd small interiors with busy patterns or dark colors.
Re-imagine storage possibilities
Storage space on most yachts is at a premium, and you will need to design your interior carefully to make the most of every square inch. Integrating drawers within steps can add storage for many smaller items, while spaces under berths is valuable for items such as towels, bedding, and clothes. Beds can be raised slightly to make the most of otherwise wasted space. Consider other under-utilized spaces on your yacht.
Renew floor coverings
Marine-grade vinyl flooring is a popular choice thanks to its durability and waterproofness, and it is also easy to clean. Marine-grade vinyl comes in an array of colors and patterns. If you live in a colder climate or prefer something softer underfoot, consider marine-grade carpets. They are up to the job and come in a variety of colors.
Renew window coverings
There are many options to choose from when it comes to window coverings. Blinds in various shades or wood tones can be an elegant addition to an interior, or you could opt for blackout curtains in the cabins for a better night's sleep. If budget allows, then motorized shades can be activated at the flick of a button and can be customized to your décor style.
Accessorize and add personal touches
Many yacht owners want the interior space to feel like home. Family photos, wall paintings or bedding can give a cozy and familiar feel. Decorative pillows or throw blankets can complement upholstery. Consider lighting, too. Bright white lights are functional, but not very atmospheric. Colored LED lights however are long-lasting, efficient, and can be used to mark stairways or access ways. Softer lighting in the form of up-lights or lamps in the cabins and saloon create a sophisticated and calming vibe.
As fellow boaters, we know that your yacht is a big investment. At Anchor Marine Repair, we refurbish all types, sizes, and styles of yachts. From minor cosmetic modifications to complete restorations, we handle it all! With over 45 years of combined experience, our expert technicians can keep your yacht operating safe and looking great on the water. Call us for free estimates and a consultation at (763) 972-3540.