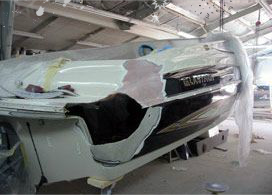 When you buy a boat, it becomes part of the family. For many, there's no place they would rather be than strolling in their family boat on a lake in Minnesota. Unfortunately, over time boats age and require upkeep. If you have a family boat that is sentimental and you can't part ways with it, consider investing in boat renovation services from our highly experienced staff at Anchor Marine Repair. Specializing in boat repair and boat restoration, we can bring that classic look back in no time!
Diverse Boat Brand Repair and Restoration
Thanks to over 45 years of combined boat repair experience, we are able to work on just about any type of boat. Unlike other boat repair shops, our team does not limit itself to just one or two brands. We are eager and happy to work on a wide variety of boat brands and styles including:
●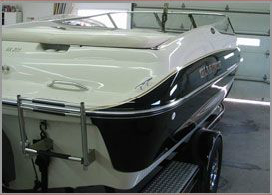 Lund Boats
● Ranger Boats
● Yachts
● Pontoon Boats
● Aluminum Boats
● Fiberglass Boats
Professional Boat Restoration Services MN
Anchor Marine Repair has a passion for transforming the look of aging boats into a more modern look. If you have a classic boat, we can restore your boat back to its original look. Let us know the ideas you have and our team will go to work for you! We can perform complete exterior and interior restoration, including a flawless paint job. Looking to improve the upholstery on your boat? We've got you covered. Does the floor of your boat need to be strengthened? Bring it over to Anchor Marine Repair and we'll take care of any boat repairs or restoration services that you need. To top it off, we even work on mechanical aspects of your boat, making us truly your one stop boat repair shop!
Customer Focused Team
In the same way that a boat becomes part of your family, our customers quickly become a part of the Anchor Marine Repair family. We want the boat repair or restoration process to be as stress free as possible. That is why we offer pick up and delivery services as long as you are.
If you have the itch and are ready to enjoy the rest of summer in Minnesota out on your boat, give Anchor Marine Repair a call today and let us perform any boat repair and restoration services that you may need. Contact us at (763) 972-3540 or email service@anchormarinerepair.com to request a free estimate.