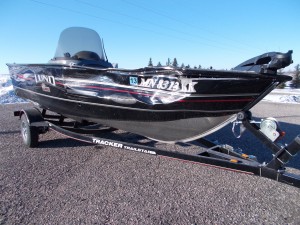 Is your favorite pastime fishing?  If so, there is no doubt where you would like to spend any free time that you have — out on the water.  Lund fishing boats are extremely popular, high quality and highly regarded fiberglass fishing boats, used by many avid boaters in the Minnesota area.  But, when your Lund boat gets damaged, either from the weather, a collision or just normal wear and tear, you want to put your prize possession in the best hands possible. Anchor Marine Repair is Minnesota's #1 storm and collision boat repair company in the area and will take great care of your Lund fishing boat so you can get back out on the water as soon as possible.
Trusted Boat Repair For Lund Brand Boats
Anchor Marine Repair of Delano, MN, has been performing high quality boat repair and renovation on Lund brand fiberglass boats for many years.  Each member of our boat repair team has more than a decade of experience and a passion for boats.  We will repair your Lund boat using only the highest quality products. We stay current on all of the latest technologies and techniques so that you can be confident that when your boat is delivered back to you it is in better than pre-accident condition.
#1 Boat Repair Company in Minnesota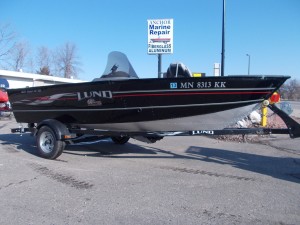 Our team will also make getting your boat repaired easy.  We will pick up and deliver your boat to you of the Minneapolis St. Paul area so that you do not have to haul it into our shop.  We will also file a claim with your insurance company and will communicate clearly and in a timely manner about all recommended repairs, always offering free estimates and consultations. Our state of the art facility offers a combined 10,000 square feet of workspace, the most in the area, which allows us to work on boats up to 38' in length.
Anchor Marine Repair is the leading boat repair company in the Minnesota area specializing in the following:
Wood floor refinishing
Top replacement
New upholstery
Leaking rivet repair
Now is the perfect time to get your Lund fishing boat into a repair shop — so that your boat will be ready to go once the weather warms up.  Call Anchor Marine Repair today at 763-972-3540 to schedule a time for a member of our team to pick up your boat!